03 June 2022
World Environment Day
World Environment Day – taking action for the future
On Sunday 5 June, it's World Environment Day the United Nations key event for encouraging awareness and action from people across the globe to protect our environment, for our ourselves and future generations. On Wednesday 1 June, the NSW government banned lightweight plastic shopping bags, with all governments now putting plans in place to remove single-use plastic, helping us reduce our waste and the negative impact it has on our environment, animals and ourselves.
How much plastic are you consuming?
A 2019 study found on average, people could be ingesting approximately 5 grams of plastic every week, which is the equivalent weight of a credit card! The study showed the single largest source of plastic ingestion is through water, both bottled and tap, all over the world. This results from the amount of plastic we're using, ending up in our waterways and oceans and over time it breaks down into tiny pieces called microplastics – these make their way into the water we drink and are ingested by animals which we eat.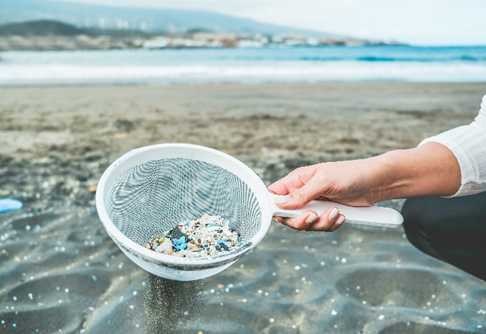 Microplastics on a beach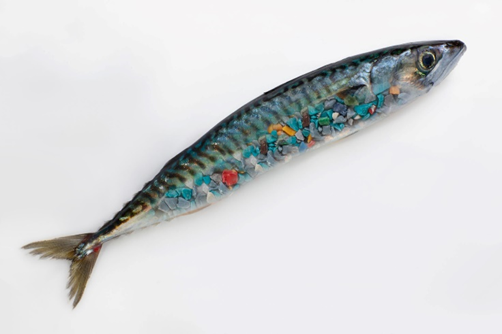 How we end up ingesting microplastics
What can I do?
Take 3: For the sea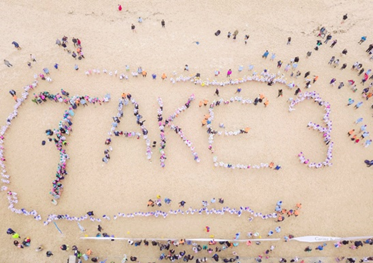 Take 3 pieces of rubbish with you when you leave the beach, rivers or any green area. Know that your small action has made a big impact preventing plastic entering our waterways, which we'll eventually ingest through drinking water or animals that we eat.
Join the movement to make plastic pollution a thing of the past.
Stop using single-use plastic bottles
Over 1 million plastic bottles are purchased every minute around the world. Single-use plastic water bottles are a major source of pollution, clog landfills and require large amounts of energy and water to make and transport.
Get yourself a reusable bottle and keep filling it up with water at the many free water stations out and about. Good for the environment and your hydration!
Bin the single use plastic bags
An estimated 500 billion to 1 trillion plastic bags are used annually worldwide. That's nearly two million plastic bags every minute. On average, plastic bags are used for a few minutes then thrown 'away'. Discarded bags undertake a journey to landfills, the environment and the oceans where they pose a major threat to wildlife and other animals. With the NSW government banning single use plastic bags, it's only a matter of time before others follow.
All the shops now have great reusable bags for your shopping for between 10 cents to $1. If you don't have one already, pick one up today!
Ditch the disposables!
Around 500 billion disposable coffee cups are produced each year. Paper and cardboard coffee cups have a thin plastic lining to prevent liquids leaking, making them difficult to recycle. The lids of disposable coffee cups are made from varying types of single-use plastic and are rarely recycled, they are instead sent to landfill, are burnt or end up in the environment and oceans.
We're a nation of coffee lovers! Grab yourself a reusable Keep Cup or take 5 and enjoy a coffee sitting down in a café.