02 May 2022
Breaking ground at our newest St Ives development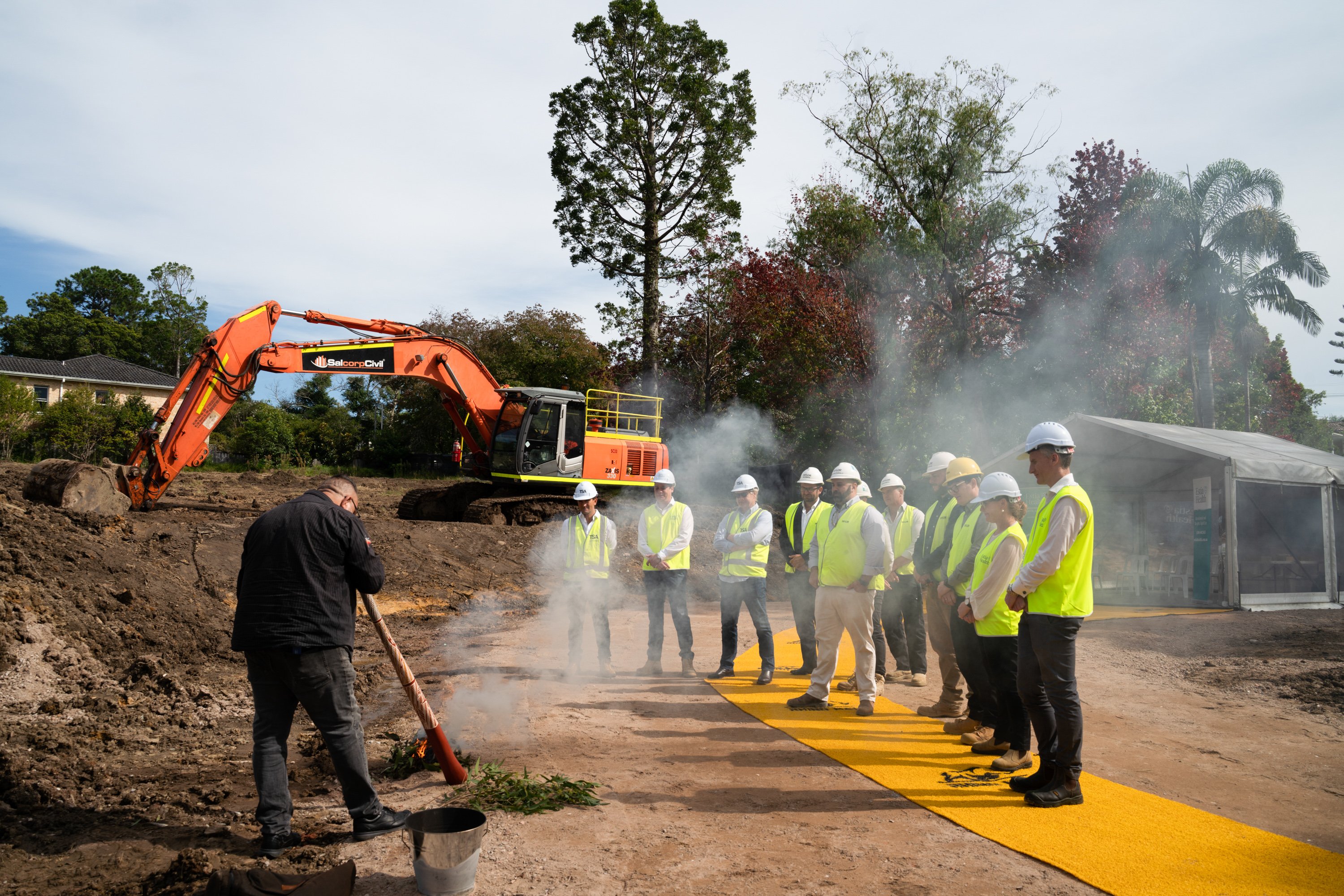 We're excited to announce we've recently broken ground on our newest home.
Located at 1 Yarrabung Road, St Ives, Sydney, our new St Ives home will offer 118 places for the local community requiring high quality residential aged care. The home will offer beautiful dining and living areas, with a hairdressing salon, outdoor terraces and onsite parking as well as a memory support unit to provide a warm and welcoming environment for people living with dementia.
A traditional Welcome to Country and smoking ceremony was led by Metropolitan Local Aboriginal Land Council Cultural Representative, Uncle Brendan Kerin of the Marrawarra clan, to mark the start of construction. The cultural tradition of a smoking ceremony is undertaken to cleanse an area, protect a build site, and show our respect to Elders past, present, and emerging.
Estia Health's Chief Operating Officer and Deputy CEO, Sean Bilton said, "We are excited to mark the construction of our new home which will provide much needed aged care services to the local community – this will be our fourth home in northern Sydney but our first in this region, adding to our homes at Manly Vale, Willoughby and Epping."
The home is scheduled to be completed in late 2023 and once fully occupied, will employ over 120 people in a variety of care and hospitality roles.
Sign up to our email newsletter and we will keep you updated as the building progresses and for those with patients in the area, we will invite you in for a preview tour when the home is ready.