23 November 2021
Grand opening event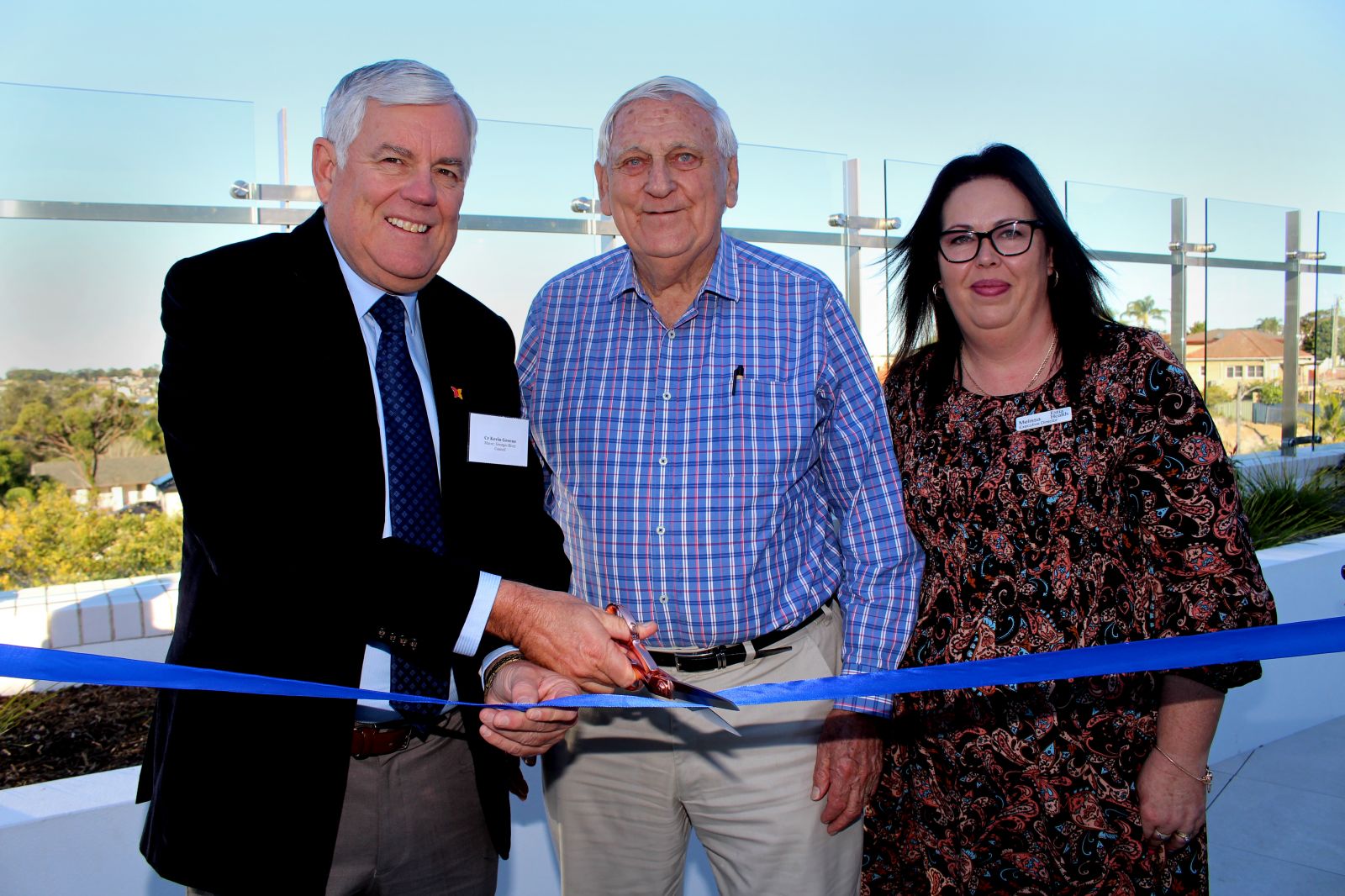 28/05/2021
On Wednesday 26 May, Estia Health celebrated the grand opening of its newest residential aged care home, Estia Health Blakehurst. Located at 392-394 Princes Highway, Blakehurst, the original 42 place home was demolished in 2018 to make way for a larger 105 place home that offers quality residential aged care services to the Blakehurst community and joins Estia Health's other two homes in Kogarah and Bexley.
Opening its doors in February, Estia Health Blakehurst has welcomed over 50 people who now call it 'home'. Estia Health's Chief Customer Officer, Damian Hiser, attended the grand opening and said of the home 'When we closed Estia Health Blakehurst in 2018, it was in the knowledge that we would return to the community with this new home, which we believe is much more suited to the expectations and needs of ageing Australians.'
Resident Kevin York has been living in the home for eight weeks and talked about his experience, particularly the benefits of the home's onsite Wellness Centre, which offers specially designed physiotherapy and allied health services as part of a premium service. Kevin said 'my goal was to regain fitness and not need my walker. I've been coming to the gym every day, using the specialist equipment, having my weekly physio classes and seeing the ladies in the Centre and my balance has improved and so has my walking'.
Councillor Kevin Greene, Mayor of Georges River Council who had visited the home during its construction, spoke of the home's services to the local community 'I'm very proud of my community and it's wonderful to see this beautiful home at the heart of Blakehurst now open, building a very special community of its own and providing very high quality services to residents of the local area.' At the grand opening, people were able to take a tour of the new five-storey home, which has multiple dining, living, outdoor terraces, courtyards and multipurpose areas for lifestyle events and activities.
There is also a hairdressing and nail salon, beauty therapy room to book for massages and treatments and a Wellbeing Centre, which includes physiotherapy and rehabilitation services for residents and it will soon offer these to the local community.
To make an enquiry about the new home please visit estiahealth.com.au/our-homes/nsw-sydney/blakehurst/