14 February 2023
A perfect day for vow renewals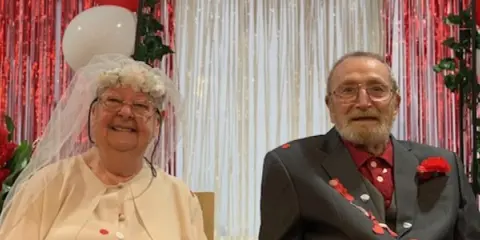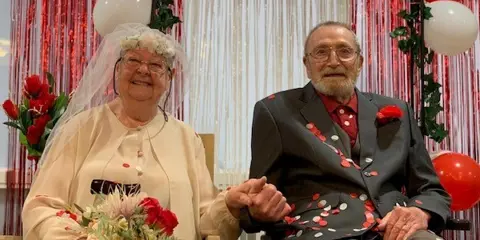 We can't get enough of this beautiful love story!
John and Jacqueline met each other when they were 5 and 3. Both of them were into dancing and their mothers became friends whilst the children were learning to tap dance.
At 17 and 15, John and Jacqueline began dating, with John proposing to Jacqueline on his 21st birthday - announcing to all their friends and family. On 25 November 1961 they were married and went on to have 2 children and were blessed with six grandchildren and a step grandchild.
They even received a 60th wedding anniversary card from Queen Elizabeth. Now, here they are at Estia Health Melton South in Victoria renewing their vows on Valentine's Day. It just couldn't be more romantic.