27 October 2021
Acknowledging and celebrating NAIDOC week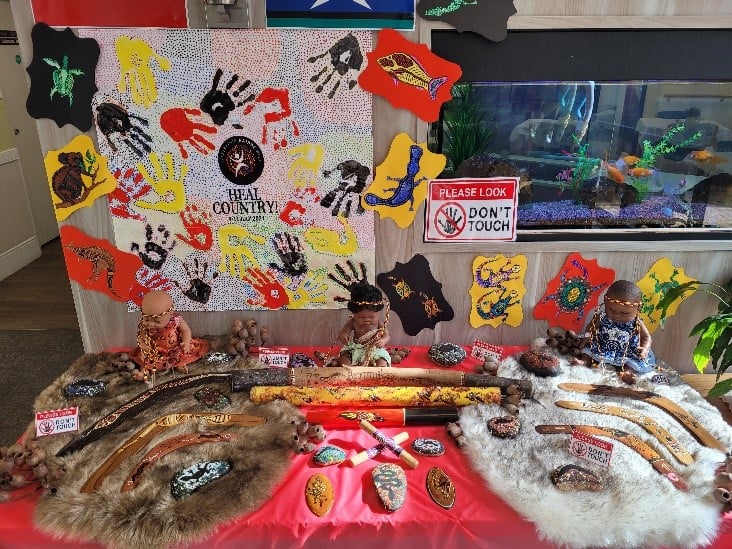 At Estia Health Flagstaff Hill residents tried their hand at dot painting on rocks and colouring in to acknowledge and celebrate aboriginal art and the artists.
Estia Health Dalmeny celebrated indigenous culture for NAIDOC week. With resident and Aboriginal Elder Marrie Diggins, talking to her fellow residents about her culture, there was colouring in and dreamtime stories.
Estia Health Merrylands celebrated NAIDOC Week, with residents trying their hand at dot painting, creating their own hand painted mural and adding this to a display in the home's entrance.
"The residents really enjoyed learning about the Culture", the home's Lifestyle Coordinator said.
"We had residents encouraging other residents to get involved with these activities- especially the hand painting. Proving you're never too old to learn something new, especially about this wonderful country that we live in."