Spring is synonymous with spring lamb and this recipe is a favourite for our residents across all of our homes. So this October we bring you a special from our own recipe book.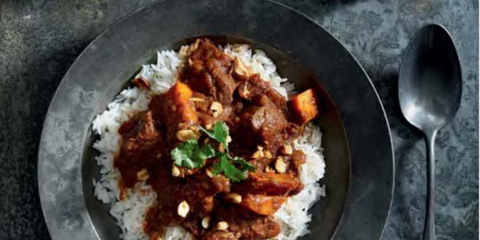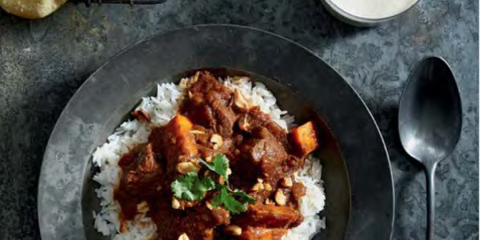 Slow-cooked lamb korma with toasted coconut and mint
PREP TIME 20 min | COOK TIME 2hr | SERVES 4
Ingredients
800g diced lamb
2 tbsp (40mls) oil
1 brown onions, sliced
2 garlic cloves, crushed
2 tsp grated fresh ginger
1/3 cup korma curry paste
400g canned diced tomatoes
400ml coconut cream
½ cup stock
150g green beans, trimmed, halved
To serve
Toasted shredded coconut to garnish
Mint leaves to garnish
Steamed rice
Method
1. Take the lamb out of the fridge at least 30 minutes before starting this recipe.
2. Heat half the oil in a large deep frying pan. Brown lamb in 3 batches for 3-4 minutes. Set aside.
3. Heat remaining oil in pan, add onion and cook for 5 minutes or until tender. Add garlic and ginger. Cook for 1 minute. Add curry paste and stir to combine, cook for a further 1-2 minutes.
4. Return lamb to pan, add tomatoes and stock. Bring to the boil on high. Reduce heat to low and simmer, covered, for 1-2 hours or until lamb is tender. Add coconut cream and beans. Simmer for 4-5 minutes, until beans are tender. Sprinkle with coconut and mint leaves. Serve with steamed rice.